Tune in to WBIR 10 News every Night for stories starting at 11 P.m., October 26-29
THE KNOXVILLE AREA URBAN LEAGUE
Since 1968, the Knoxville Area Urban League has assisted disadvantaged people to social and economic stability and self-sufficiency through direct services and advocacy. The League works to provide a skilled and diverse workforce; to increase homeownership; to support economic and small business development; and to enhance education efforts for our youth. The League's work and results are evident in the lives of the over 9,000 people it touches each year. We believe that all Americans deserve an equal opportunity to thrive, earn, own a home, and prosper to achieve the American dream.
WORK is empowering. Work gives purpose and dignity to life, provides families with economic and social stability, and contributes to our community. In today's climate the challenges are greater than ever especially within a broader, more diverse sector of our community.
The Urban League aids unemployed and under-employed individuals ages 16 years and or older. We help those with limited skills and education, as well as those who have degrees and skills, to increase their career opportunities and income level. We provide job counseling and coaching, resume writing assistance, mock interviews and techniques, certifications, job readiness workshops, integrated case management, and financial literacy classes. We also offer computer classes, hiring events and career fairs.
Click here to learn more about our workforce programs.
HOUSING issues are no longer a problem of the poor: people are being confronted with this issue at every income level. Homeownership is still the American dream.
As an affiliate of the National Urban League, we tailor our services to our community and work with a diverse group of public and private organizations to increase impact. The Urban League helps improve access to safe and affordable housing. Direct service providers engage clients in goal setting, budgeting, credit building, helping negotiate terms with agents and identifying emergency and financial assistance. We help distressed homeowners understand, evaluate, and navigate a financial crisis by providing specific actions steps and, when possible helping them avoid foreclosure by negotiating affordable loan modification or terms of forbearance.
Every adult in America should have access to the financial security that comes from owning a home.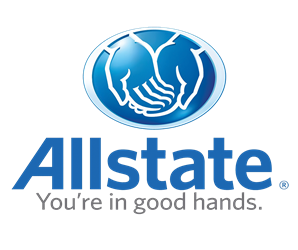 ---
---
---
---
Sponsorships and Donations
Fundraising is critical to the Urban League's ability to provide programs and services to the community. Event sponsorship is an important part of our fundraising. Sponsors include a diverse group of corporate, government and community leaders, providing prime exposure opportunities for your organization. Sponsors for The Urban League Impact Week will have many opportunities to be represented in our virtual programming and on our website. Contact us at 865-524-5511 to find out how you can make a difference in the lives of so many through your support, or you may choose to simply make a donation below.